Before you start on your quest to make an account and/or purchase money, remember to:
Use Internet Explorer
Any questions regarding how to purchase money on Mnet, feel free to ask. I'll try to answer as soon as possible.
To sign up for Mnet you can go here
To purchase money on Mnet (if you already have an account):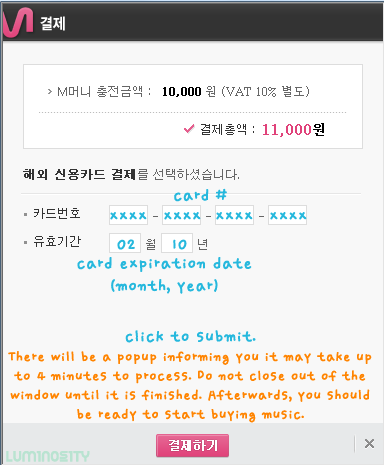 now, to find the artist of the single/album you want to purchase/download:
Before you can download, you need to install the application/program "Quick Manager." (Please enable pop-ups for this part if not already)
Afterwards, the songs will start downloading (up at the top you can see its progress. I'll try and make a capture of that when I download my next songs.)
credits: Mardi @ mardi09.wordpress.com and/or kpopexplorer.wordpress.com
Please link back to this blog or my blog (mardi09.wordpress.com) if you are to use this tutorial elsewhere.
By the way, does anyone know how to get a coupon to download? I know that some people are able to download songs for free and I'm just wondering how they can do that. XD
Sponsored posts