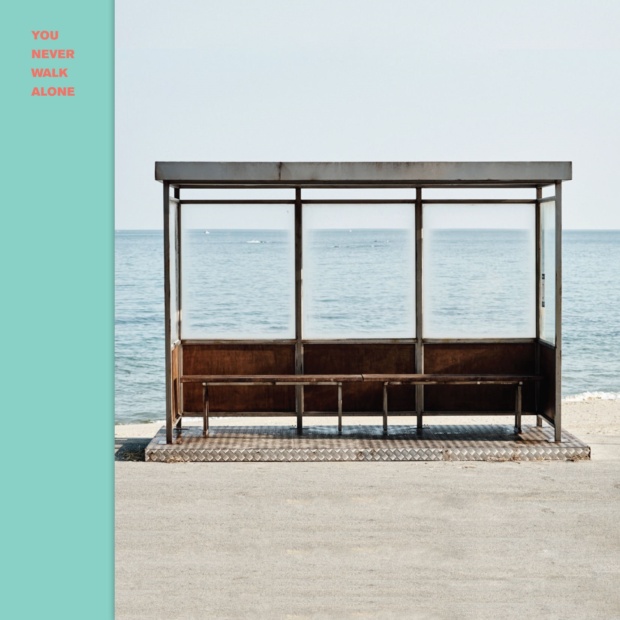 방탄소년단 (BTS) – You Never Walk Alone
Release Date: 2017.02.13
Genre/Style: Rap / Hip-hop
Bit Rate: MP3-320kbps
Rating (MelOn): 4.8/5 (950 votes)
Please comment or click 'thanks' if you download ^^


Track List
01. Intro : Boy Meets Evil
02. 피 땀 눈물
03. Begin
04. Lie
05. Stigma
06. First Love
07. Reflection
08. MAMA
09. Awake
10. Lost
11. BTS Cypher 4
12. Am I Wrong
13. 21세기 소녀
14. 둘! 셋! (그래도 좋은 날이 더 많기를)
15. 봄날 (Spring Day) – BTS *Title
16. Not Today
17. Outro : Wings
18. A Supplementary Story : You Never Walk Alone
Just one hour after BTS released "Spring Day", the repackage of BTS's Wings album immediately achieved an all-kill as it topped the real-time charts on MelOn, Mnet, Genie, Bugs, olleh, Soribada, Naver, and Monkey3!
Not only that, MelOn's site was temporarily inaccessible and you would receive an error message when trying to access BTS' "Spring Day" because so many people were trying to download it. (I suffered it LOL)
*Sales of Korean music products at YesAsia.com are reflected on the Hanteo music chart and the Gaon music chart.
File details
Download KPOP Albums, Singles, OSTs
File name: BTS – YOU NEVER WALK ALONE .rar
Size: 35.3 MB
Download link
Track 1 – 14
download BTS – Wings
Track 15 – 18