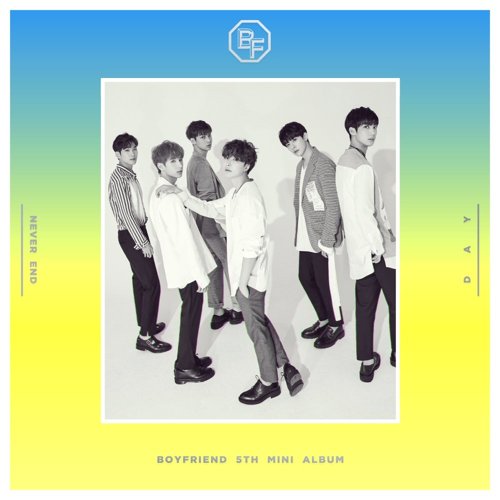 보이프렌드 (BOYFRIEND) – BOYFRIEND 5th EP `NEVER END`
Release Date: 2017.08.09
Genre/Style: Dance
Bit Rate: MP3-320kbps + iTunes Plus AAC M4A
Please comment or click 'thanks' if you download ^^


Track List
01. Star *Title
02. Falling
03. 핑 (Never End)
04. 놀러와 (Welcome to My)
05. 비공개 사과 (Sorry)
Support the artist by purchasing CD

*Sales of Korean music products at YesAsia.com are reflected on the Hanteo music chart and the Gaon music chart.
File details
KPOP Download
File name: BOYFRIEND – BOYFRIEND 5th EP `NEVER END` [kpopexplorer.net].zip
Size: 39.47 MB
Download link
Premium Download link (Ads Free)
You must be Pro user to view these links. Register a new subscription or Login if you are Pro user.