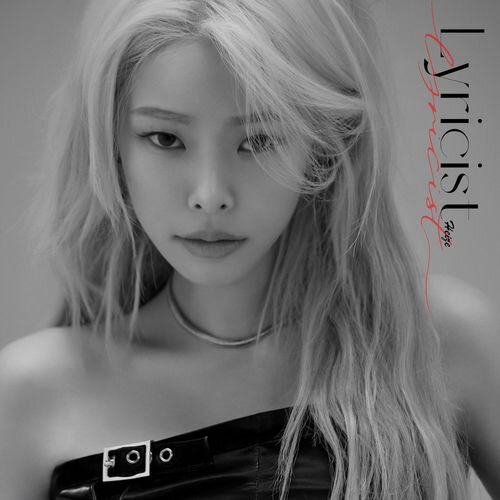 헤이즈 (Heize) – Lyricist
Release Date: 2020.06.10
Genre/Style: R&B/ Soul
Bit Rate: MP3-320kbps
Track List
01. 작사가 (Lyricist)
02. 일이 너무 잘 돼 (Things are going well)
03. Your name ((Feat. ASH ISLAND)
04. 1/1440 (Feat. 지샤넬)
05. Not to see you again.
File details
KPOP Download
File name: Heize – Lyricist [kpopexplorer.net].zip
Size: 34.2 MB
Download link
Premium Download link (Ads Free)
You must be
Pro user
to view these links.
Register
a new subscription or
Login
if you are Pro user.