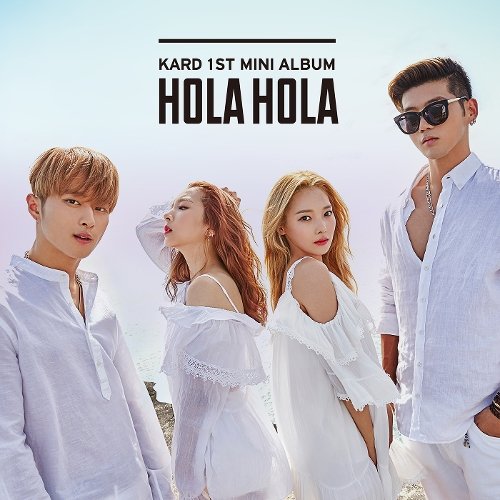 KARD – KARD 1st Mini Album `Hola Hola`
Release Date: 2017.07.19
Genre/Style: Dance
Bit Rate: MP3-320kbps + iTunes Plus AAC M4A
Please comment or click 'thanks' if you download ^^


Track List
01. Oh NaNa (Hidden. 허영지)
02. Don't Recall
03. RUMOR
04. Hola Hola *Title
05. 난 멈추지 않는다
06. Living Good (Special thanks to.)
Support the artist by purchasing CD

*Sales of Korean music products at YesAsia.com are reflected on the Hanteo music chart and the Gaon music chart.
File details
KPOP Download
File name: KARD – KARD 1st Mini Album `Hola Hola` [kpopexplorer.net].rar
Size: 51 MB
Download link
Premium Download link (Ads Free)
You must be Pro user to view these links. Login or Register.