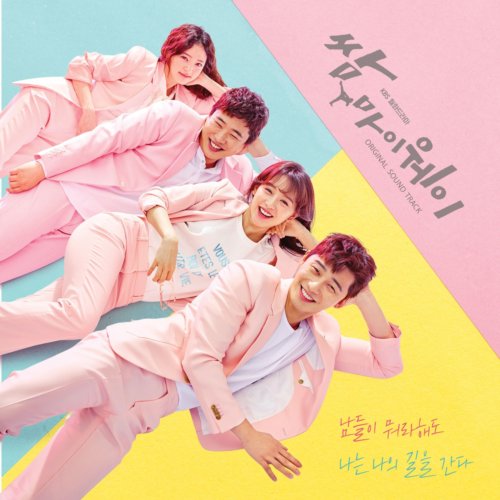 Various Artists – 쌈, 마이웨이 OST
Release Date: 2017.07.10
Genre/Style: OST
Bit Rate: MP3-320kbps
Please comment or click 'thanks' if you download ^^


Track List
01. Dumbhead – 아리밴드
02. 굿모닝 (Good Morning) – 케이시 (Kassy)
03. 쌈,마이웨이 (With 2morro) – 허첵 (슈퍼키드)
04. 알듯 말듯해 – 서은광 (비투비), 임현식 (비투비), 육성재 (비투비)
05. 또 밤이 지나버렸네 – 류지현
06. I Miss U – 차여울
07. Dumbhead (Inst.) – 아리밴드
08. 굿모닝 (Good Morning) (Inst.) – 케이시 (Kassy)
09. 쌈,마이웨이 (With 2morro) (Inst.) – 허첵 (슈퍼키드)
10. 알듯 말듯해 (Inst.) – 서은광 (비투비), 임현식 (비투비), 육성재 (비투비)
11. 또 밤이 지나버렸네 (Inst.) – 류지현
12. I Miss U (Inst.) – 차여울
13. 꼬동만이 Various Artists
14. Error다, 애라 – Various Artists
15. Lean On Me – Various Artists
16. Speak Out – Various Artists
17. 남일바에서 – Various Artists
thanks 'chewbacca' for sharing the music~
Support the artist by purchasing CD

*Sales of Korean music products at YesAsia.com are reflected on the Hanteo music chart and the Gaon music chart.
File details
KPOP Download
File name: Various Artists – Fight For My Way OST [kpopexplorer.net].rar
Size: 135.31 MB
Download link
Premium Download link (Ads Free)
You must be Pro user to view these links. Register a new subscription or Login if you are Pro user.